All the good stuff
without the bad stuff
All natural kids' drinks full of essential vitamins,
minerals and attitude. Only 40 calories.





Our drinks
A functional hydration concept for kids.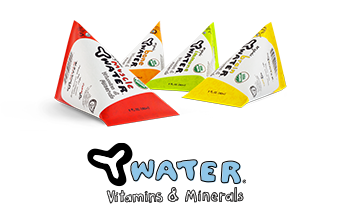 Unable to find store, check your subdomain setting.
Unable to find store, check your subdomain setting.

Vitamin A
is a powerful antioxidant and immune system booster, working directly at the cellular level to combat free radicals that can damage cells.
Vitamin B6
positively affects physical and mental health, and aids the nervous system. It is required for to keep the brain and nervous system function properly.
Vitamin B12
sharpens mental agility, concentration and memory and is therefore crucial for the brain.
Vitamin C

(Ascorbic Acid) plays an important role in the synthesis of neurotransmitter, which are critical to brain function and mental development.
Vitamin D
increases the absorption of calcium and phosphorous and stimulates the uptake of them by bone cells. This process is helpful in building strong bones and healthy teeth.
Vitamin E
protects cell membrane. It also supports immune function and fights free radicals.
Calcium
maintains the integrity of the skeletal system, and is vital for building strong bones and teeth. It is particularly important during childhood and the teen years.
Magnesium
helps convert blood sugar into energy and is vital for effective nerve and muscle function. It also helps vital nutrients enter muscles and promotes relaxation.
Molybdenum
is a trace mineral that is necessary for normal growth and development. When combined with vitamins B6, B12 and C, molybdenum helps increase verbal learning and memory.
Selenium
supports the muscular system by fighting free radicals. It also helps support the strength of the muscular system and the formation of muscle.
Zinc
fuels everything from manufacturing DNA and supporting the immune system to promote mental performance. Studies show that zinc supplementation leads to greater memory and attention abilities.